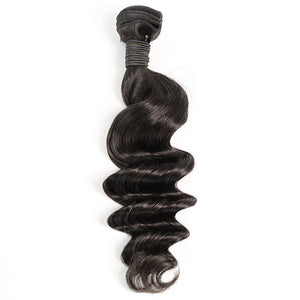 Bundles are sold individually 
For a full install 3 bundles are recommended for inches shorter than 20". For inches longer than 20" 4 bundles are recommended.
data-id="4581252956238">
Amazing bundles
I've purchased hair from The Glam Bar multiple times and the bundles are perfect every time! I have dyed them and they still maintain their texture. The hair is also very soft and silky. In addition to great hair, the company has excellent customer service. Definitely purchase from here!