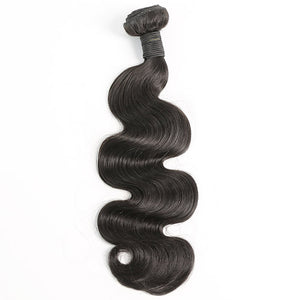 Bundles are sold individually 
For a full install 3 bundles are recommended for inches shorter than 20". For inches longer than 20" 4 bundles are recommended. 
data-id="6616293408846">
My First Time
When looking for local vendors in MD for great quality hair I had to do so much research and then I found The Glam Bar LLC. I kept going to the page looking into the company and accidentally message the owner, who was very sweet and accommodating. She helped me from the beginning until the end of my purchase and was able to allow me to pick up my hair at 7pm after work. She even walked the hair to the car. The hair was soft out the package and took well to a wash from my hairstyles. Even my stylist complimented the hairs good quality of smell, heat capacity, and texture. I definitely recommend Body Wave and looking forward to purchasing again from this company!
Amazing Hair
I purchased 4 bundles 22, 22,24,24. Bundles are nice and full and can hold a curl really well. I highly recommend this hair to anyone. Excellent customer service.
BEST HAIR IN THE DMV !!
This is your sign to purchase these bundles !! I purchased (2) 24in & (2) 26in the thickness of this hair is amazing with minimal shedding and it takes color well. Also, the way it can hold a curl is so bomb. I added a picture for reference💕